This Queensland cop's beat is roughly the size of the United Kingdom

Advertisement
The thinnest of blue lines in Queensland will get just a bit thicker this weekend.
Normally Senior Constable Stephan Pursell is the only policeman to be found in an area of outback Queensland the equivalent to the size of the United Kingdom.
This weekend's Birdsville Races will not only bring thousands of visitors to Senior Constab le Pursell's town but he'll be joined by an extra 15 police officers to help him deal with the crowds.
The races also coincide with the arrival in town of a magistrate and prosecutor to handle local court matters for a day.
"It's good, the best thing about Birdsville is there's always something different happening," Senior Constable Pursell said.
Advertisement
"I've always got different people coming whether it's a variety group or a 4WD club or whether its 7000 people come to the races there's always someone that's coming through I'm able to chat to. It's pretty good that way."
Despite initial reservations upon arriving in Birdsville two and a half years ago from the Sunshine Coast, Senior Constable Pursell says he's used to his new life and couldn't really imagine going back to a regular beat.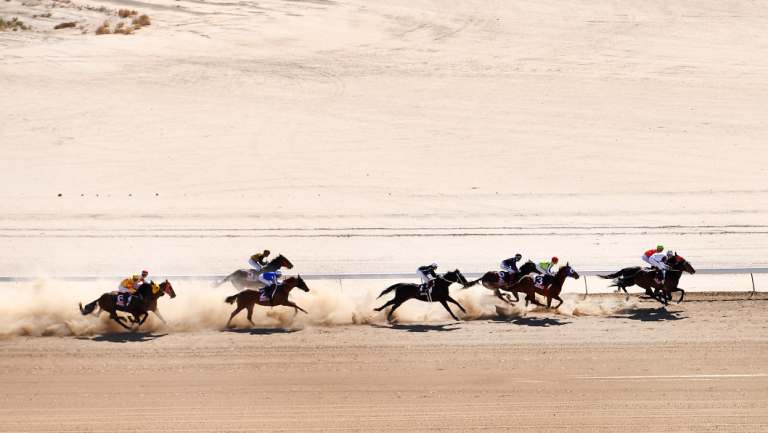 This year's races will be the third time he's policed the event and he says the big crowds don't change his approach.
"I just like to make sure everything goes alright and I've always had a goal at any of these events that I have zero accidents," he said.
"It might be my town normally but I get all these extra people in and I still like to make sure they're alright."
- AAP
Loading
A relationship banned under traditional law.
Our new podcast series from the team behind Phoebe's Fall
View episodes
Source:
Google News United Kingdom
|
Netizen 24 United Kingdom