UNITED KINGDOM: UK Customs loses 2000 staff


UNITED KINGDOM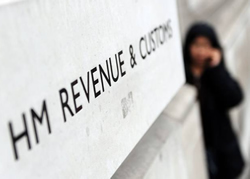 The number of Public Servants employed at a key UK Government Department has fallen by more than 2,000 since the vote to leave the European Union (Brexit) in 2016.
This is despite the fact that the Department, Her Majesty's Revenue and Customs (HMRC) has a crucial role in preparing for the new customs regime in the wake of Brexit.
Figures revealed in a Parliamentary answer from Minister for the Treasury, Mel Stride showed that the Department employed 67,450 people in June 2016, the month of the referendum.
This rose to a peak of 70,015 a year later, in June 2017, but has declined nearly every month since to now sit at 65,287.
This led to Liberal Democrat Member of Parliament, Tom Brake claiming that HMRC had "fallen asleep on the Government' s watch" at a time when the Agency needed "to be at battle stations, recruiting legions of staff" for Brexit.
A spokesperson for HMRC said the Department was committed to playing its part in making the UK's exit from the EU a success.
"We've hired 898 staff to plan and prepare for EU exit, with 700 more joining very soon," the spokesperson said.
"Further recruitment will be for day one operational roles so they are not yet needed to be in post."
Earlier, Chief Executive of HMRC, Jon Thompson indicated he would need up to 5,000 extra staff to deal with post-Brexit work.
London, 2 June 2018
Source:
Google News United Kingdom
|
Netizen 24 United Kingdom