Morning mail: 'Murdered' Russian lives, Hanson family court fury, Roseanne reaction


Good morning, this is Eleanor Ainge Roy bringing you the main stories and must-reads on Thursday 31 May.
Top stories
Arkady Babchenko, the Russian journalist whose murder was dramatically announced by Ukraine on Tuesday, is alive and well, and says he faked his death to thwart a plot by Moscow to kill him. A sheepishBabchenko appeared before a surreal press conference and apologised to his wife and colleagues for the "nightmare" he had caused them, but said there had been no alternative to playing dead. Babchenko said Ukraine's SBU security service had learned of a "serious" plot by Moscow "government security services" to kill him, and suggested he take part in a sting operation to thwart the assassin, reveal his contacts and save 30 others on the hit list.
There was relief at Babchenko's miraculous resurrection, b ut also criticisim from fellow journalists, who argued he had delivered a massive propaganda gift to the Russian government and its online army. Andrei Soldatov, a Moscow-based writer, said Babchenko had "undermined even further the credibility of journalists and the media". He said on Twitter: "Babchenko is a journalist not a policeman, for Christ sake, and part of our job is trust, whatever Trump and Putin say about fake news."
The federal government has been accused of indefinitely shelving plans for a crackdown on dodgy payday lending operators, after lobbying by the industry. The Coalition had promised to usher in strict new rules on payday loans last year, after a 2016 review found they were being inappropriately offered to low-income and vulnerable people. Cash Converters was ordered to refund $10.8m and pay a $1.35m penalty in 2016 after the corporate regulator found it was lending to people without checking their capacity to repay. The govern ment put out draft legislation in October, but it has failed to materialise in parliament. Labor says a group of conservative backbenchers has formed to put pressure on the government on behalf of lenders.
One of just a few single female refugees on Nauru, a woman we are calling Ellie, is the only one who has not been granted an interview for US resettlement. She suffers from a litany of health complaints including urinary incontinence that has lasted more than four years. She is among a significant number of women on Nauru with gynaecological issues and other female-specific illnesses which doctors say health providers are particularly ill-equipped to treat. Dr Barri Phatarfod, a GP and president of Doctors4Refugees, says Ellie's case is indicative of the "traumatising" extra health issues faced by female detainees on Nauru, on top of widespread physical and mental illnesses.
Women's Legal Services is demanding to know whether the plan to merge the family court and federal circuit court is the result of a government deal with Pauline Hanson. Angela Lynch, the chief executive of WLS Queensland, said the attorney general had serious questions to answer about Wednesday's "appalling" announcement. "Pauline Hanson has been arguing for many, many years about getting rid of the family court, and quite frankly, she's claiming a great success," Lynch said. She warned the overhaul would have significant consequences for vulnerable women attempting to navigate the legal system.
The drug manufacturer Sanofi has clarified that one of its most popular medications, the sedative Ambien, does not cause racism, after Roseanne Barr blamed the drug for her Twitter outburst, leading to the axing of her hit show. A day after the US network ABC cancelled her show, Barr tweeted: "It was 2 in the morning and I was ambien tweeting...". Barr did not say whet her her decade-long history of racially charged tweets and promotion of conspiracy theories also occurred under the influence of Ambien.
Sport
The mellifluous "ooh" sound Les Murray fashioned when forming the word football is synonymous with watching the World Cup, but at this year's tournament in Russia, Australian viewers will enter the unknown. The task of maintaining Murray's legacy falls not only to his successors at SBS, but Optus Sport, the pay-TV provider that is attempting to pivot from telco to Australia's home of live football.

Wallabies coach Michael Cheika has been blocked from picking Pete Samu for the upcoming three-Test series against Ireland, but says there is a spot waiting for him if the green light comes from New Zealand Rugby. There are five uncapped players in Cheika's 33-man squad but Samu â€" who penned a two-year deal with the Brumbies this week to make him eligible for selection â€" was not one of them.

Thinking time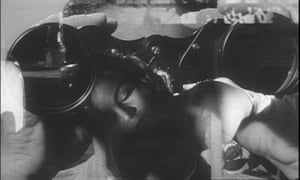 In 2014 the filmmaker Sari Braithwaite was granted access to a huge archive of nearly 2,000 clips sliced out of films by Australian censors from 1958 to 1971. Initially wanting to liberate the archive of redacted film content, she began to watch the censored scenes. At first she found it a mind-numbing and chaotic experience., but then she began to identify patterns and tropes â€" and found something deeply disturbing.
Roseanne deserves her banishment, but we'll lose a lot with her, writes Suzanne Moore, who laments the loss of a rare voice connecting conservative and liberal America. "No one has t o resist the lure of watching something complicated and funny and uncomfortable, because Barr has said inexcusable things. This is her own fault â€" but what a waste of her gifts. At a time when politics is so polarised, anyone who can show a dialogue between sides is important."
This week in our Life on the breadline series, Mick Smart shares the challenges of living with chronic pain after being injured in a work accident. He writes: "My one big meal a day means skipping things that for most are a daily given, like phone and internet, travel and transport, seeing a show, going out with friends ... with every day a reminder that you're poor." The Life on the breadline project is designed to give an unfiltered voice to people living below the poverty line.
What's he done now?
Former reality TV star Donald Trump has weighed in on the Roseanne Barr saga on Twitter. "Bob Iger of ABC called Valerie Jarrett to let her k now that 'ABC does not tolerate comments like those' made by Roseanne Barr. Gee, he never called President Donald J. Trump to apologize for the HORRIBLE statements made and said about me on ABC. Maybe I just didn't get the call?"
Media roundup
The Age reports that Victorian police faked 258,000 breath tests over a five-year period, with an internal investigation revealing officers may have been blowing into the tests themselves, due to "laziness" and a bid to reach targets. "It's terrible. It's terrible behaviour when we're the leader of road safety in the state," assistant commissioner Russell Barrett said. A paedophile from Western Australia who is servin g 40 years in a Texas jail for abusing boys at a US summer camp has written to the West Australian and the federal attorney general asking for a transfer to a WA prison. Scott Zirus says it would be fairer for the boys he abused in WA if he were to face trial in Australia for his crimes, and serve his sentence there. The Courier Mail reports that increasing numbers of stressed-out office workers are checking into rehab for internet and smartphone addiction, with most patients staying a month to break their addiction to compulsively checking work email.
Coming up
Anna Bligh, the chief executive of the Australian Banking Association and former Queensland Labor premier, is due to appear at the banking royal commission.
The House of Representatives will sit again and Senate estimates hearings will be held on social services, industry and innovation, foreign affairs and education. Labor has said it will attempt to bring on a lower house vote on a ban of the live sheep export trade.
Supporting the Guardian
We'd like to acknowledge our generous supporters who enable us to keep reporting on the critical stories. If you value what we do and would like to help, please make a contribution or become a supporter today. Thank you.
Sign up
If you would like to receive the Guardian Australia morning mail to your email inbox every weekday, sign up here.
Topics
Guardian Australia's morning mail
Share on Facebook
Share on Twitter
Share via Email
Share on LinkedIn
Share on Pinterest
Share on Google+
Share on WhatsApp
Share on Messenger
Source:
Google News