Russian exile Nikolai Glushkov found dead at his London home

UK news Russian exile Nikolai Glushkov found dead at his London home
Close friend of late oligarch Boris Berezovsky claimed political asylum in UK after being convicted of fraud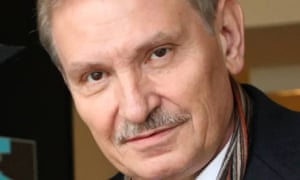 A Russian exile who was close friends with the late oligarch Boris Berezovsky has been found dead in his London home, according to friends.
Nikolai Glushkov was discovered by his family and friends late on Monday night, aged 68. The cause of death is not yet clear. One of his friends, the newspaper editor Dami an Kudryavtsev, posted the news on his Facebook page.
In the 1990s, Glushkov worked for the state airline Aeroflot and Berezovsky's LogoVAZ car company. In 1999, as Berezovsky fell out with Vladimir Putin and fled to the UK, Glushkov was charged with money laundering and fraud. He spent five years in jail and was freed in 2004.
In recent years, Glushkov had lived in London, where he received political asylum. In 2011, he gave evidence at the court case brought by Berezovsky against his fellow oligarch Roman Abramovich, who remained on good terms with the Kremlin.
Glushkov told the court he had effectively been taken "hostage" by Putin's administration, which wanted to pressure Berezovsky to sell his TV station ORT.
Berezovsky accused Abramovich of cheating him out of $5bn (£3.2bn) and claimed they had been partners in the 1990s in an oil firm, Sibneft. Abramovich denied this. The judge, Mrs Justice Gloster, rejected the claim and described Bere zovsky as "deliberately dishonest".
Glushkov was deeply unhappy with the judgment and launched a formal appeal, citing "bias". Meanwhile, Berezovsky disappeared from public life. In March 2013, he was found dead at his ex-wife's home in Berkshire. Police believe he committed suicide. His friends were not so certain, with a coroner recording an open verdict.
Speaking to the Guardian Glushkov said he was extremely sceptical that Berezovsky who was found hanged in a bathroom had died of natural causes. "I'm definite Boris was killed. I have quite different information from what is being published in the media," he said.
He noted that a large number of Russian exiles including Berezovsky, and Berezovsky's close friend Alexander Litvinenko, had died under mysterious circumstances. "Boris was strangled. Either he did it himself or with the help of someone. [But] I don't believe it was suicide," Glushkov said.
He added: "Too many death s [of Russian emigres] have been happening."
Glushkov continued to investigate the circumstances surrounding Berezovsky's death for some months. He conceded that in the period before his death they had quarrelled. In 2013 Glushkov emailed a friend: "I have a lot of new facts that are of great interest."
Glushkov has two grown up children, Natasha and Dima, and an ex-wife who lives in Moscow. It is understood that he had split in recent years from a partner. Natasha is believed to live in the UK.
In 2017, during a trial in absentia in Russia, Glushkov was sentenced to eight years in prison for stealing $123m from the company.
More details soon...
Topics
Espionage
Boris Berezovsky
news
Share on Facebook
Share on Twitter
Share via Email
Share on LinkedIn
Share on Pinterest
Share on Google+
Share on WhatsApp
Share on Messenger
Source:
Google News