Inquest to look at Welsh assembly's role in Carl Sargeant's death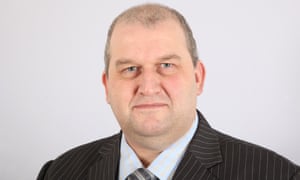 Wales Inquest to look at Welsh assembly's role in Carl Sargeant's death
Coroner to take evidence from first minister over death of cabinet member sacked after harassment allegations

The role of the Welsh assembly in the suicide of Carl Sargeant, the minister who was sacked over harassment allegations, wil l be scrutinised at the inquest into his death, a coroner has said.
In a brief hearing at Ruthin coroner's court in north Wales on Monday, the coroner, John Gittins, said he had a duty to intervene if his investigation revealed a risk that future deaths may occur.
He added: "With this aspect of my role in mind I shall be examining carefully the steps taken by the assembly to have regard to Mr Sargeant's mental welfare prior to his death."
Sargeant, 49, was found dead at his family home in Connah's Quay on Tuesday, four days after being sacked from his role as cabinet secretary for communities and children. On Friday, the first minister of Wales, Carwyn Jones, agreed to order an independent inquiry into his handling of harassment allegations made by three women.
Sargeant denied the allegations and his family have said he was left in turmoil by the Welsh Labour party's refusal to disclose the detail of the claims against him. They have said the inquiry announced by Jones will not be truly independent because the Welsh government's permanent secretary will be leading its establishment.
Gittins said Sargeant's body was found by his wife, Bernadette, in the utility room of their semi-detached home on Tuesday morning. Family members and paramedics tried for up to half an hour to resuscitate the assembly member before he was pronounced dead at 11.30am on Tuesday, Gittins said.

The coroner said he would not allow the inquest to become "a trial by press, politics or personality" but that it would be a full and fair examination of the matters relevant to his investigation. He added that it was not his role to apportion blame or responsibility for Sargeant's death, and nor would he consider the veracity of the allegations made against the politician. But, Gittins added, the inquest would take evidence from the first minister and possibly others in the Welsh assembly as part of his investigation.

He said: "As part of my investigation I must gather evidence to assist me in reaching a conclusion, as when the final inquest hearing takes place I will be required to give consideration to reaching a conclusion of suicide which would require me to be certain â€" that is to say beyond reasonable doubt â€" that it was Mr Sargeant's intention to end his life at that time and I must therefore have regard to his mental state and his ability to form such an intention.

"As a consequence it may well be that the events of the days preceding his death may be relevant to my inquiry, it is simply too soon to say at this stage."
He added that he would be seeking statements from the first minister and the family's solicitors "and possibly from others at the Welsh assembly" in the coming weeks.
"Whether such evidence is relevant, or whether they will be required to attend my court, cannot be determined until such time as I am in a proper position to establish the scope of my inquest," Gittins said. The coroner said he was unable to set a date for the next hearing of the inquest into Sargeant's death because it was unclear whether the independent inquiry announced on Friday will have started.

The inquest was adjourned to a date to be fixed.

Topics
Share on Facebook
Share on Twitter
Share via Email
Share on LinkedIn
Share on Pinterest
Share on Google+
Share on WhatsApp
Share on Messenger
Source:
Google News