Brexit: MPs to scrutinise EU Withdrawal bill

Brexit: MPs to scrutinise EU Withdrawal bill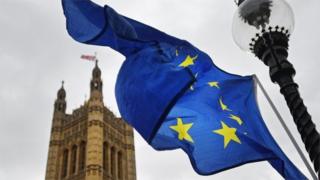 MPs are to begin their line by line scrutiny of the EU Withdrawal Bill, the central piece of Brexit legislation.
Hundreds of amendments have been put forward by MPs who want changes to the bill before it becomes law.
On Monday, Brexit Secretary David Davis said MPs would be given a take-it-or leave-it vote on the final deal before the UK leaves the European Union.
MPs would be able to debate and vote on any agreement negotiated with the EU by the government.
But Mr Davis said the UK would still leave the EU on 29 March 2019, whether MPs back ed or rejected the deal.
The Brexit date will be enshrined in law as part of the bill - in a move announced by Prime Minister Theresa May last Friday.
Parliament to get vote on final Brexit deal
Why Davis's Brexit vote announcement matters
Brexit: All you need to know
The principle of the EU Withdrawal Bill - to bring all existing EU law into UK law ahead of the Brexit departure - is widely supported by Parliament.
EU legislation will be copied across into domestic UK law to ensure a smooth transition on the day after Brexit.
The government says it wants to avoid a "black hole in our statute book" and avoid disruption to businesses and individual citizens as the UK leaves the EU.
Parliament can then "amend, repeal and improve" individual laws as necessary.
However, critics have accused it of giving the government too much power to change EU legislation without going thro ugh full parliamentary scrutiny.
Amendments to curb these so-called "Henry VIII powers" have been proposed, along with attempts to keep a role for the European Court of Justice in the transition process and moves to control Brexit's impact on the devolved administrations in Scotland, Wales and Northern Ireland.
What stage is the bill at?
The EU Withdrawal Bill is entering its Committee stage - meaning MPs will scrutinise it line by line in the House of Commons.
The debate is set to last for two days this week, although no crucial votes are expected.
There will be six more days of debate at a later date. But if the bill passes this stage, it still has a long way to go.
It will return to the House of Commons with any add itional amendments for its report stage and then will have a third reading in front of MPs.
The bill will then have to go to the House of Lords for scrutiny before it can gain Royal Assent and become law.
A guide to the EU Withdrawal Bill
The promise of a vote on any final deal was welcomed by Labour and some Tory backbenchers on Monday, with shadow Brexit secretary Keir Starmer calling it a "significant climbdown from a weak government on the verge of defeat".
But its validity was questioned by other MPs who were concerned a deal with Brussels could come at the last minute and the UK could leave the EU before a parliamentary vote.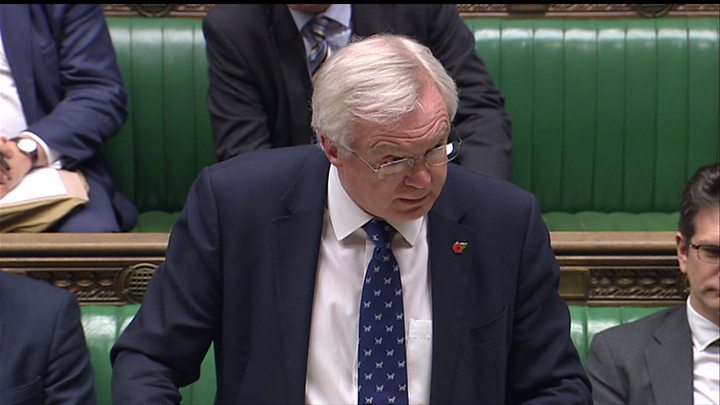 Former Conservative Attorney General Dominic Grieve called the proposal to legislate a definite date for Brexit day "one of the most silly things" he had ever heard.
Speaking on BBC Radio 4's The World Tonight, he said: "It reduces the government's flexibility and in the event of a deal coming at the very last possible moment, it could lead to a chaotic exit when a delay of just a few days, or a week or two weeks might mean that it could be done smoothly."
Labour's Heidi Allen also disagreed with the proposal, tweeting: "Pointless if we have enshrined a drop dead date in the bill [and] get a deal at 11th hour! There'd be no time! [It] also offers no safeguard if no deal is reached. Unacceptable."
Mr Davis told the Commons MPs would have the opportunity to say "either you want the deal or you don't want it" and if the UK and EU could not agree a deal, there would be no legislation.
S ource:
Google News