FT journalist presumed dead after being 'dragged into water by crocodile'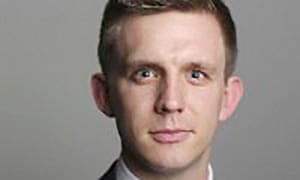 Sri Lanka FT journalist presumed dead after being 'dragged into water by crocodile'
Man named as Paul McClean had been taking surfing lessons in Sri Lanka, when witnesses say he was pulled into the lagoon after washing his hands
A British tourist is missing after witnesses saw him being dragged into a lagoon by a crocodile in Sri Lanka.
The man, who is presumed dead, was named in reports as 24-year-old Paul McClean, a journalist for the Financial Times.
The man had been takin g surfing lessons and was pulled into the water in a lagoon while washing his hands, according to local witnesses.
A Scottish tourist, who is currently on holiday in the area and wished to remain anonymous, said: "A British tourist was at a surf spot called Elephant Rock. There's a lagoon right next to the sea he went to the toilet next to the lagoon and was grabbed by a crocodile.

"There are lots in the lagoon. People last saw his arms in the air in the water and then was grabbed under. I was there but didn't see it happen though. Horrible.
"They are searching for a body but haven't found anything yet ... They are 90% sure it was a crocodile but a couple of the guys said there was quicksand in the lagoon."
Fawas Lafeer, owner of Safa Surf School, located up the coast from where the incident happened, said witnesses saw a crocodile take him. He said: "He went in the jungle, about 800 metres [874 yards]. It was when he was washing his hands that the crocodile took him.
"There is a river connected to Elephant Rock, and he went in the river. They can't do anything because the river is deep and murky, it is not very clear. They have sent out the navy, army and the task force."
Lafeer heard what happened from some locals who witnessed what happened. He said: "Two [fishermen] saw the incident. This is the first time anything like this has happened, Elephant Rock is always safe to surf."
Sean Carroll, from Australia, wrote on Facebook: "A croc just took a tourist bloke in Sri Lanka. He was walking on a beach where a small river meets the sea, it's named Crocodile Rock for that reason obviously. He still hasn't been retrieved from river."
He added in a comment that the army and police are searching for the tourist: "It's not looking good [at the moment] for the poor bloke."
The Daily Telegraph reported that the victim was McClean, a reporter for the Fast FT sect ion.
He and his friends had reportedly been staying with friends at the East Beach Surf Resort, in the south-east of the country and had been taking surfing lessons at Elephant Bay when the incident happened on Thursday afternoon.
A colleague at the FT told the newspaper: "We're all totally stunned. He was a great kid, an Everton fan, super bright. It's an absolute tragedy."
McClean, who graduated from Oxford with a first class honours degree in French, had worked for the newspaper for two years â€" his first job following his graduation.
He had covered the EU and Brexit, having spent a couple of months living in Brussels this year.
A friend, who asked not to be named, described McClean â€" whom she met at university â€" as "very smiley and smart".
She told the Guardian: "He was an incredibly lovely, considerate person. Everyone really liked Paul â€" he was very easy to like â€" and he was doing really terrific work at the FT."
She added: "He was just a very decent human being."
A spokesman for the Foreign and Commonwealth Office said: "We are assisting the family of a British man who has been reported missing in Sri Lanka."

Topics
Share on Facebook
Share on Twitter
Share via Email
Share on LinkedIn
Share on Pinterest
Share on Google+
Share on WhatsApp
Share on Messenger
Source:
Google News